Character Design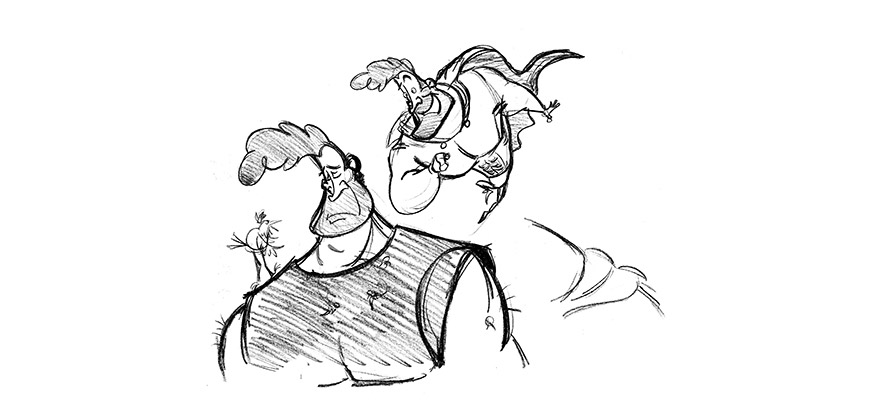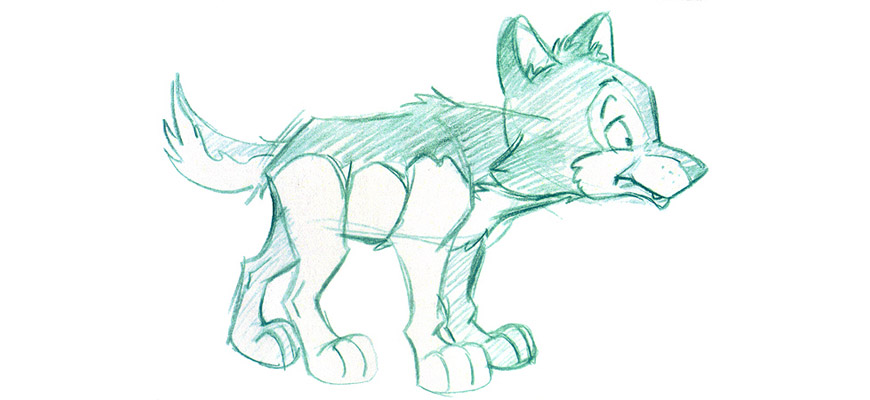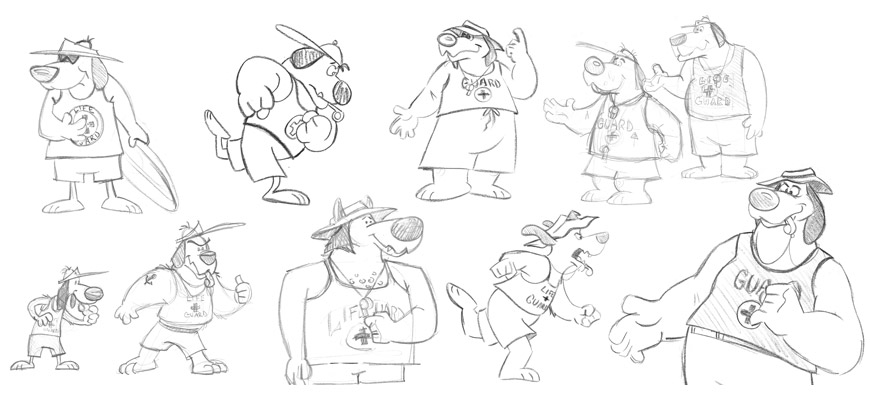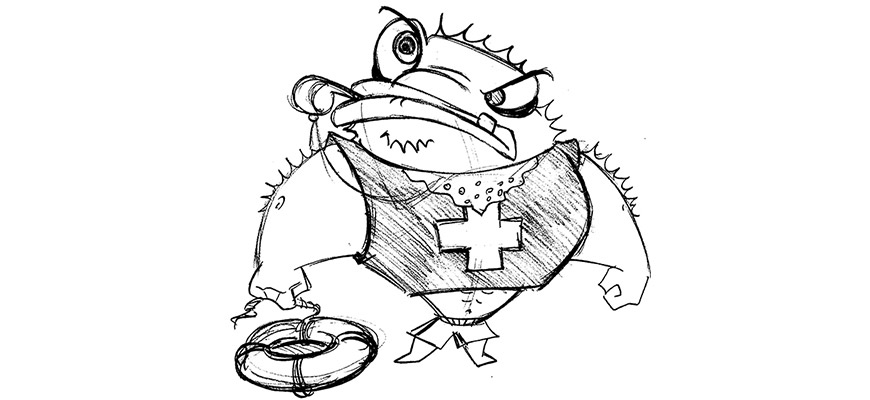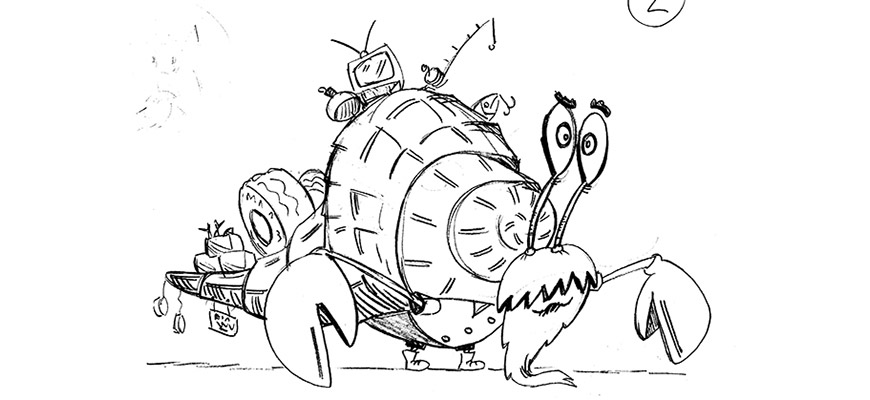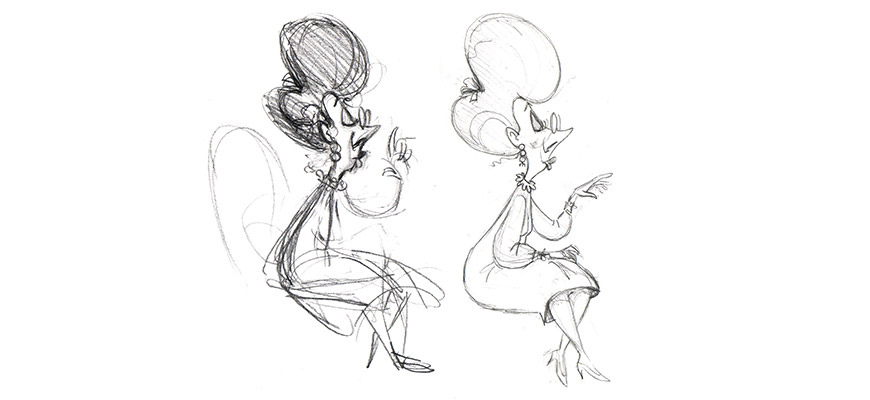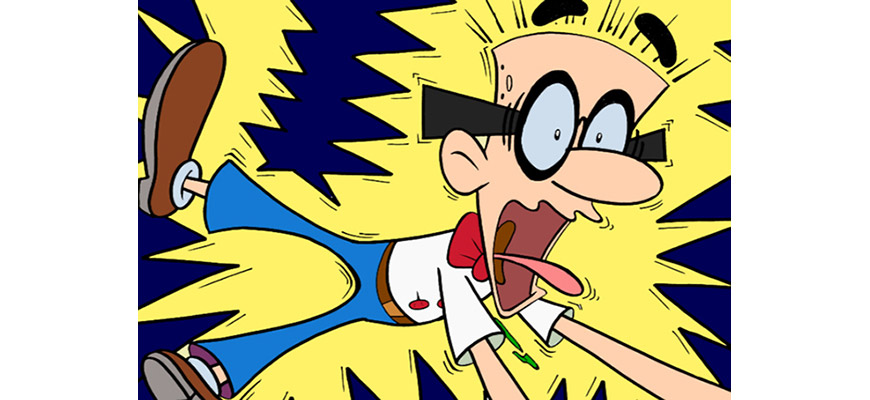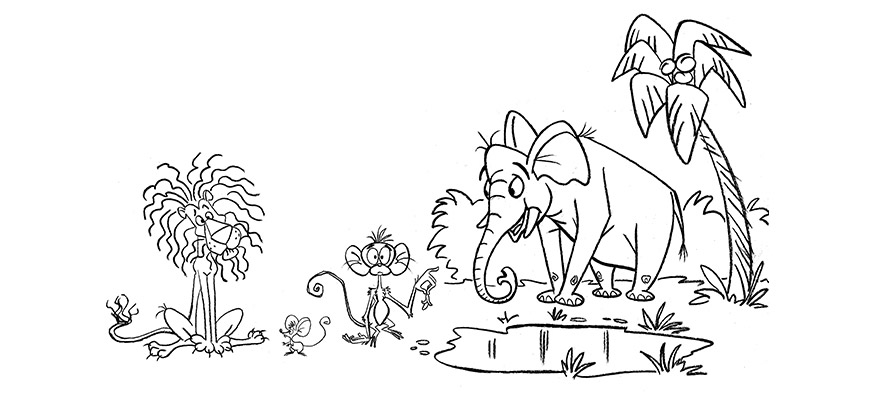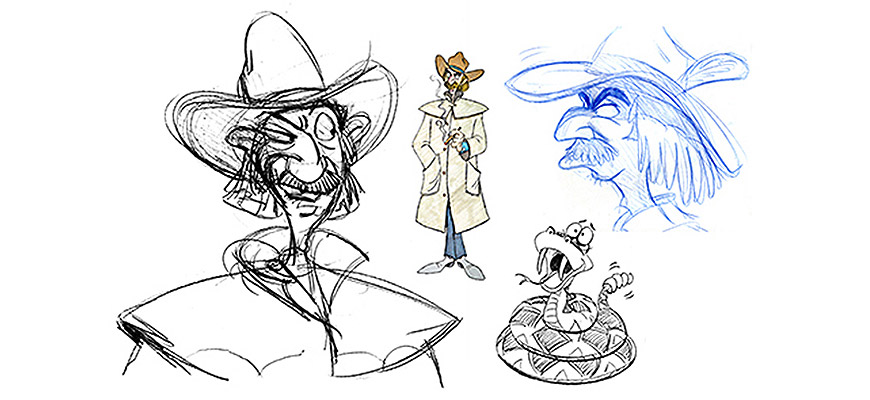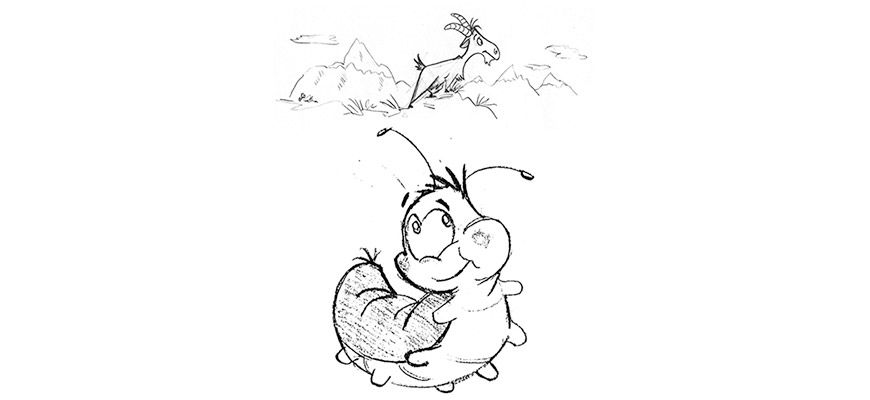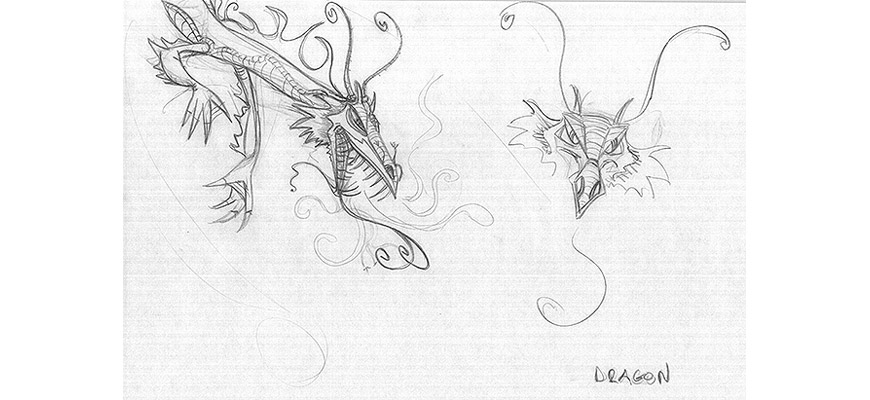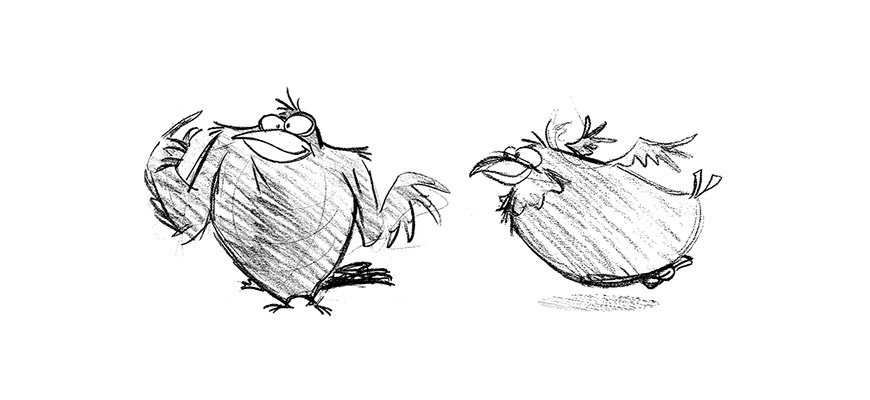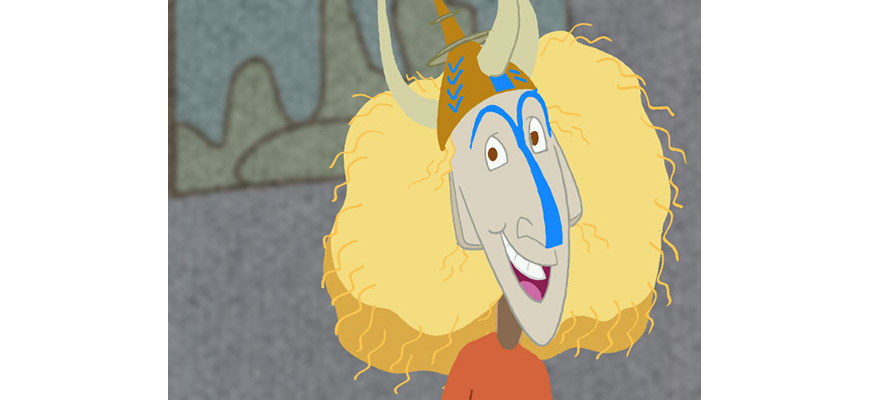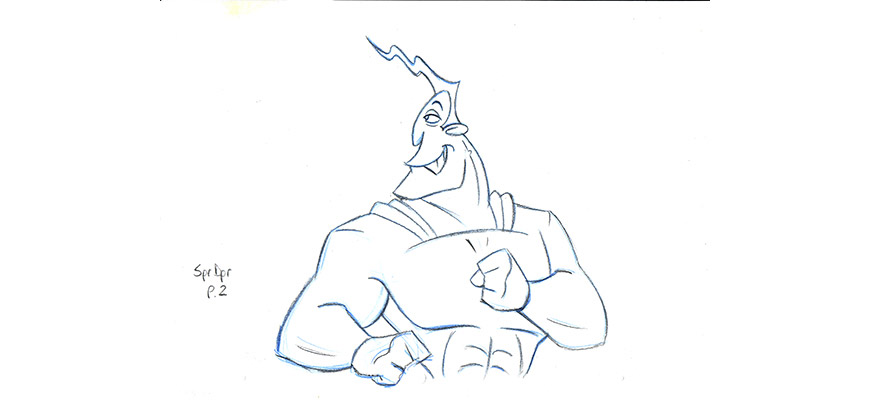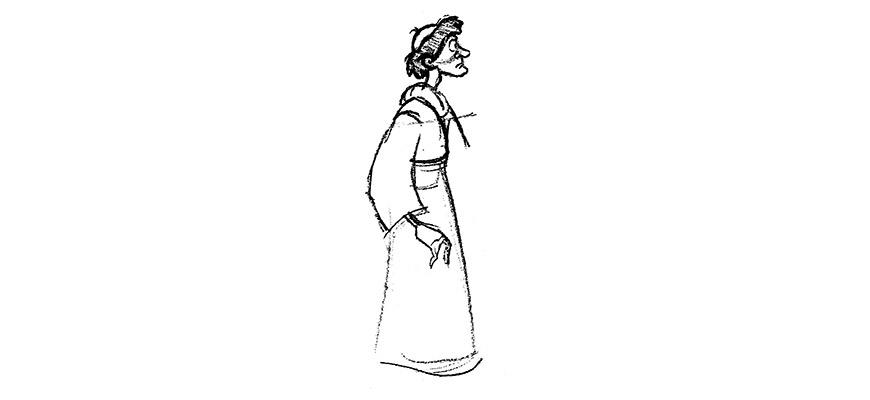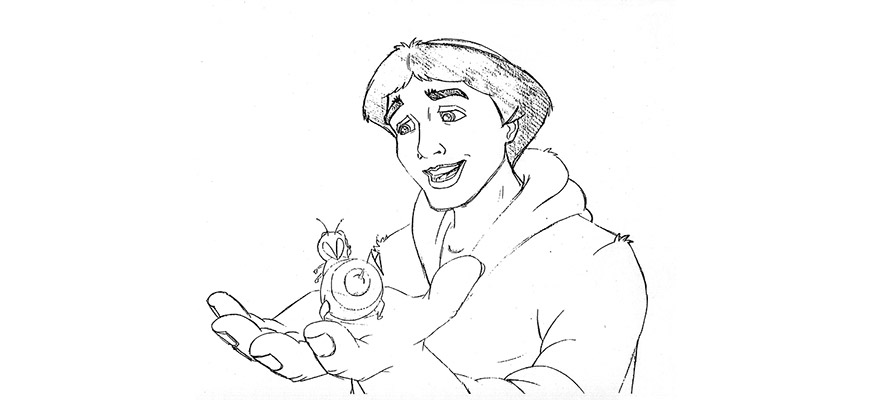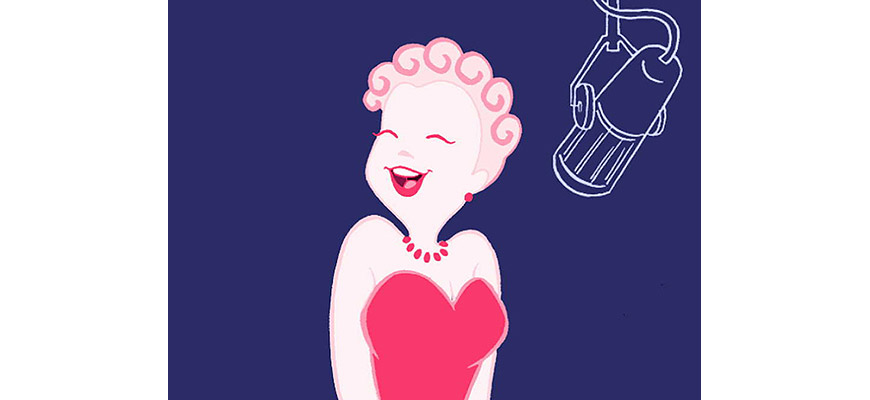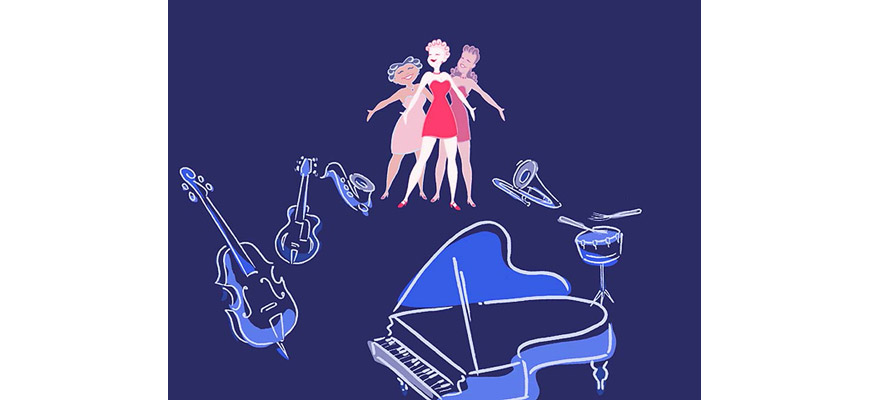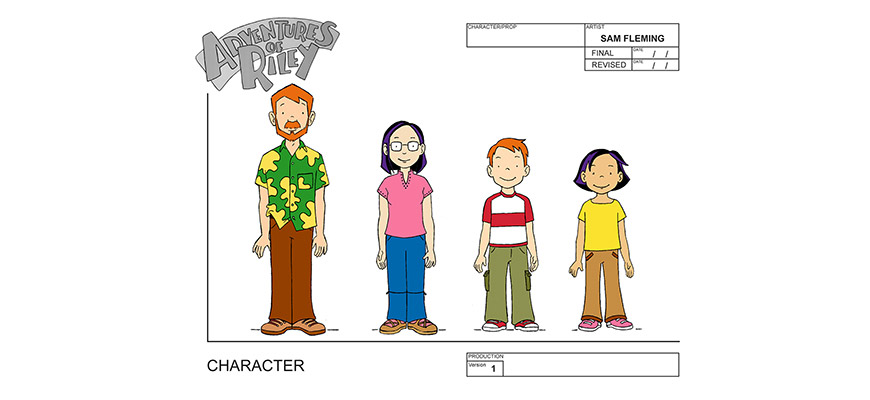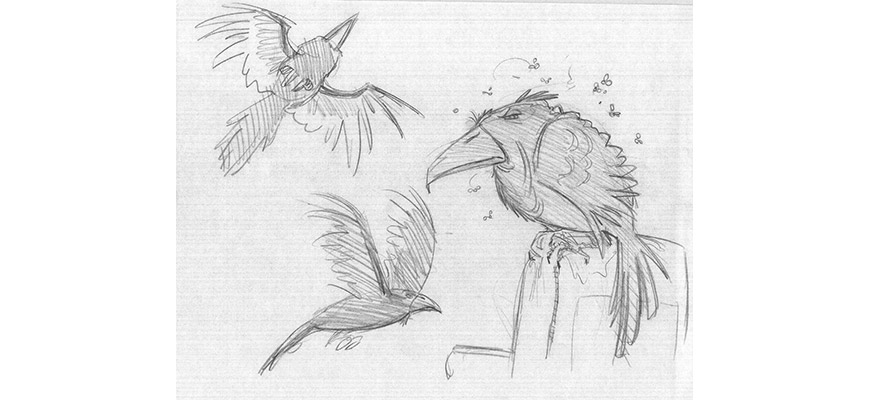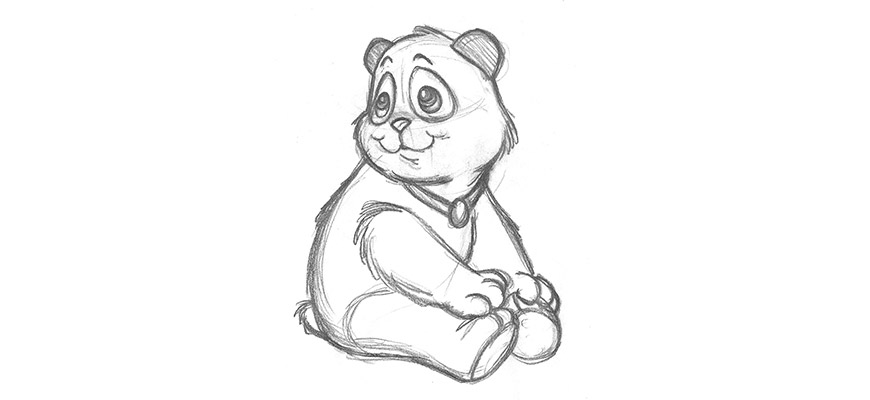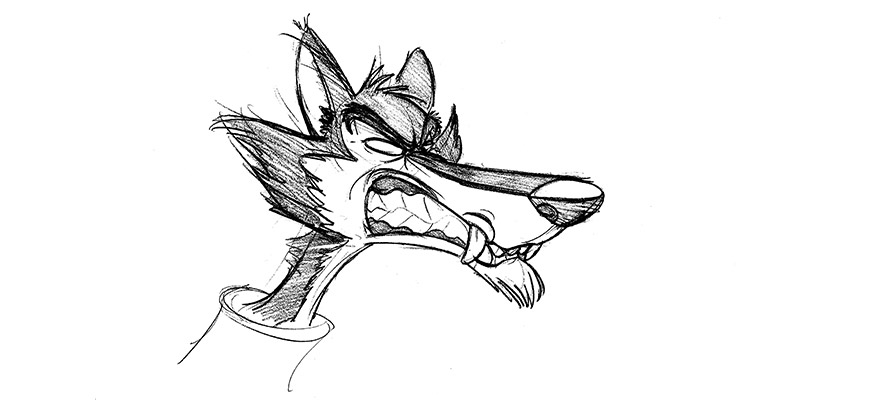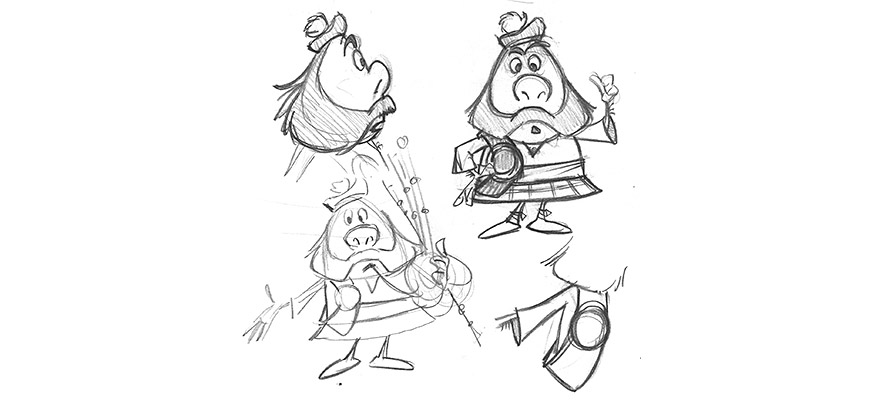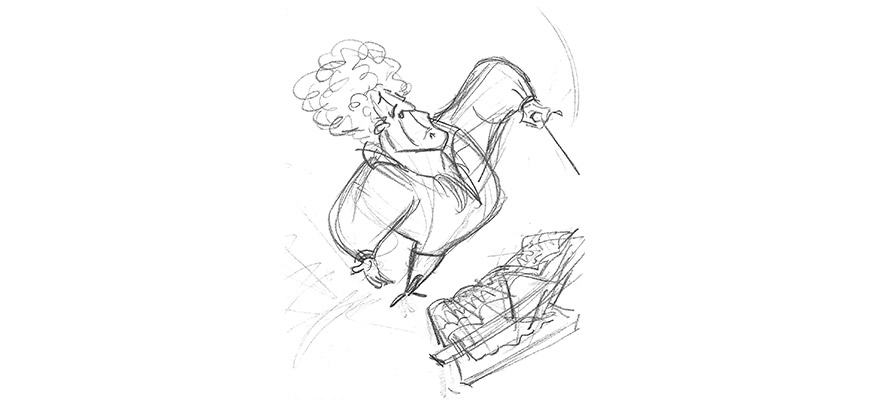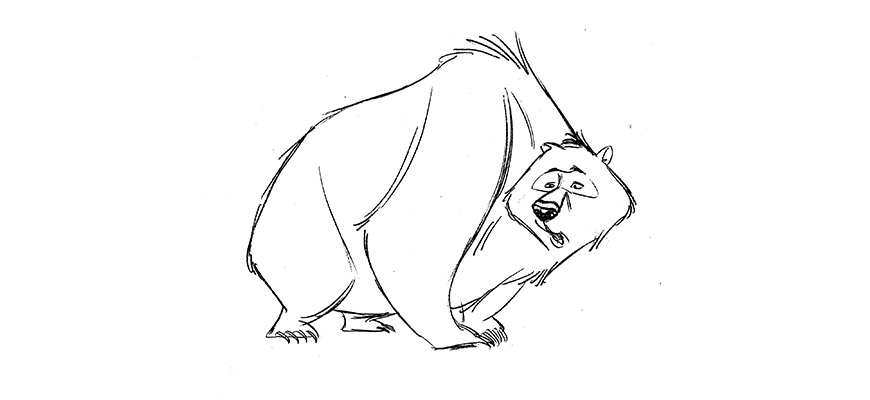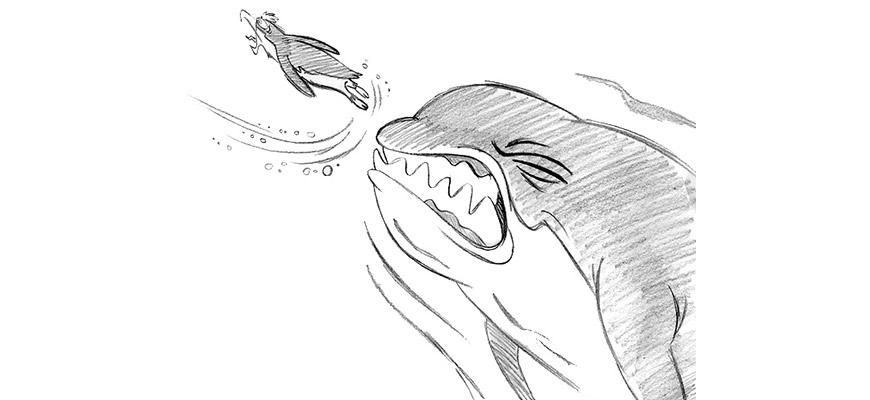 Project Supervision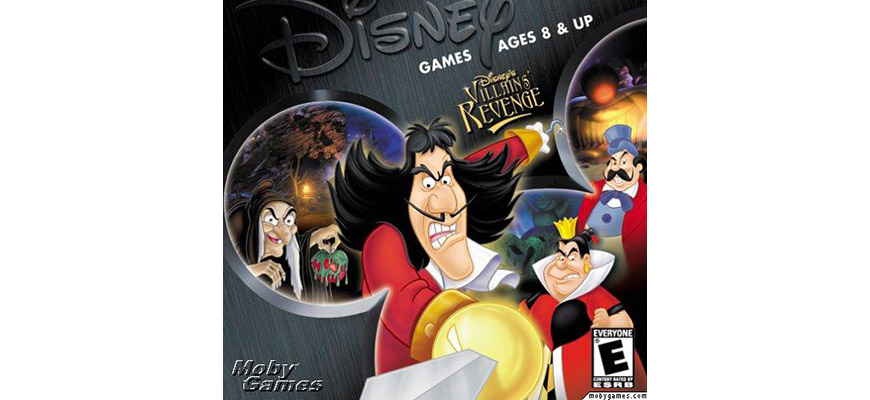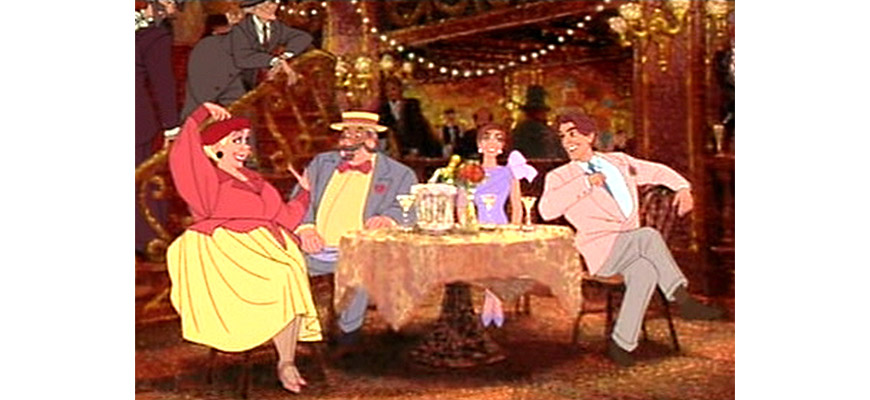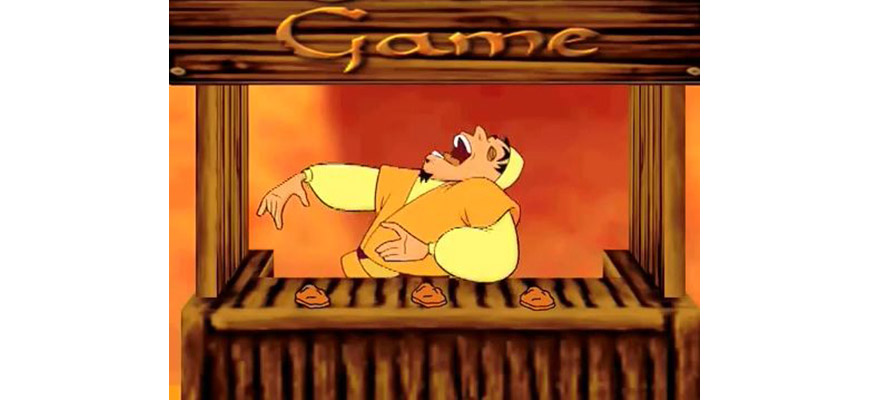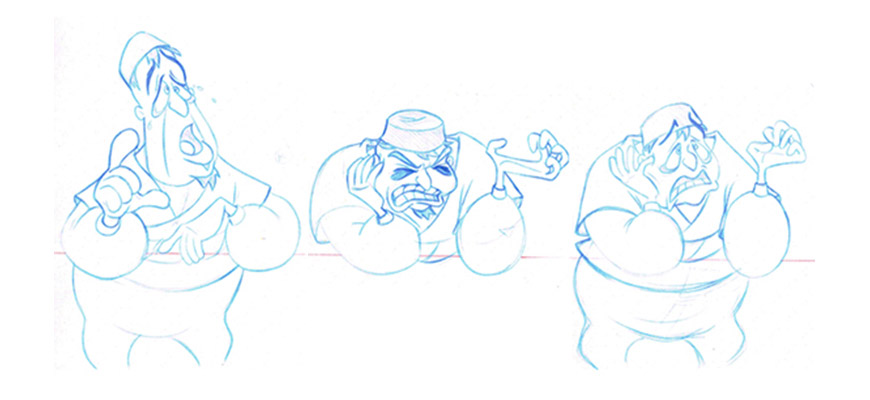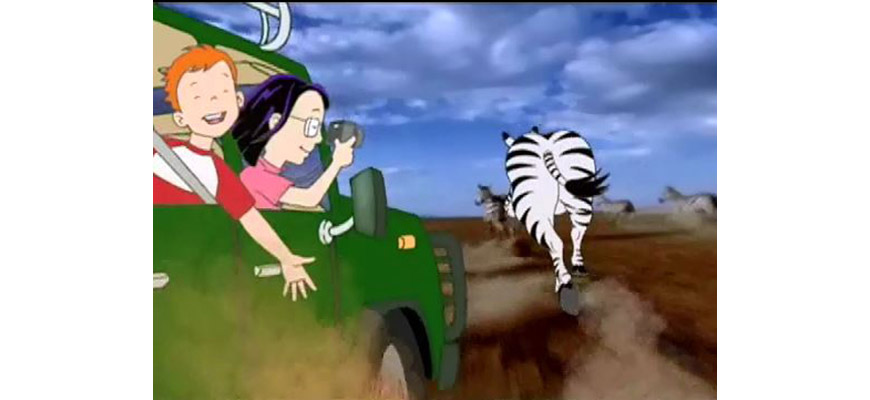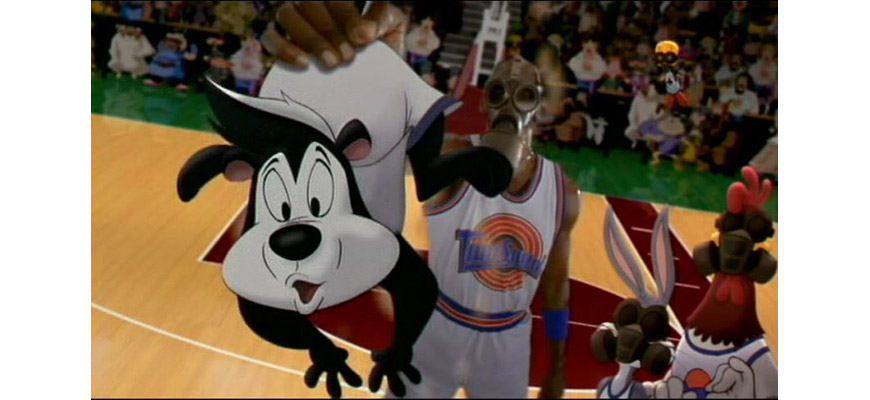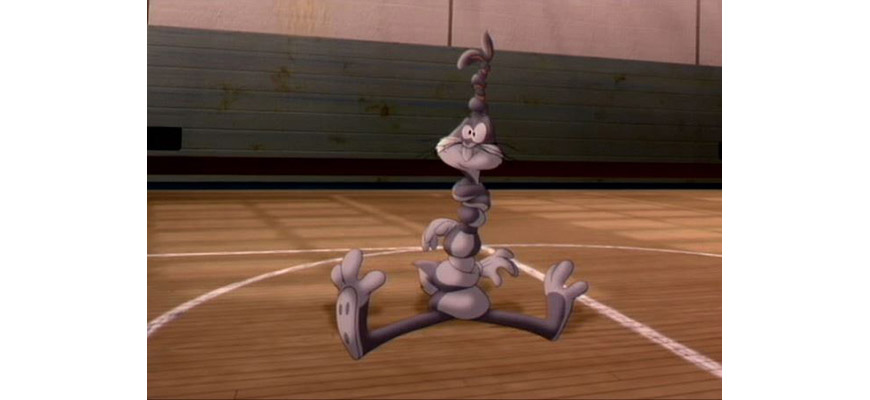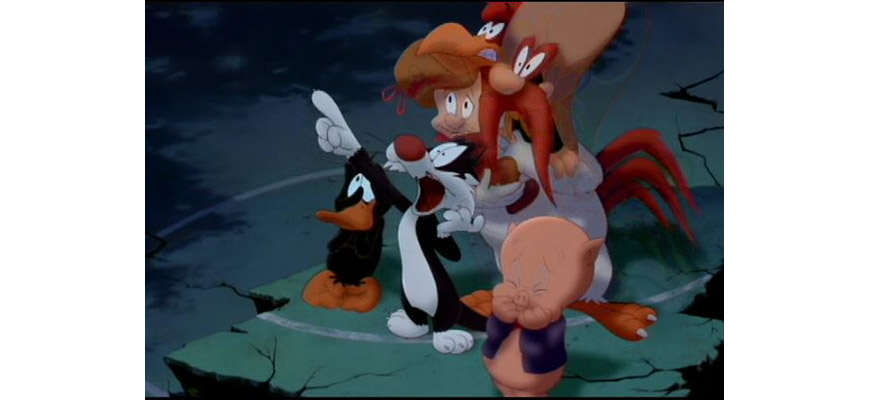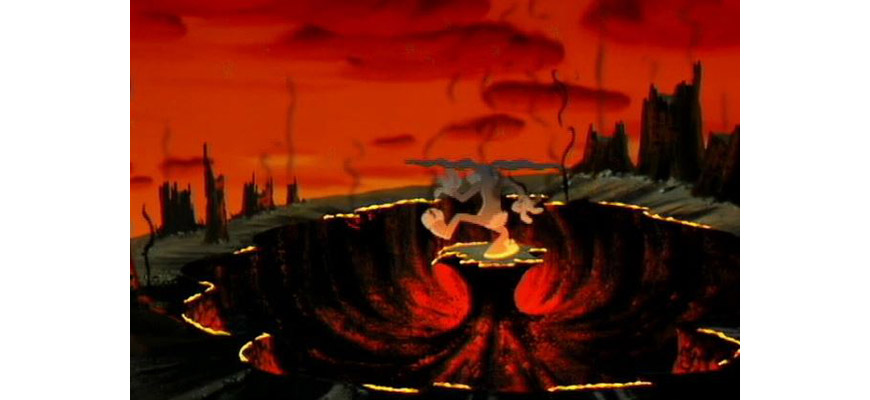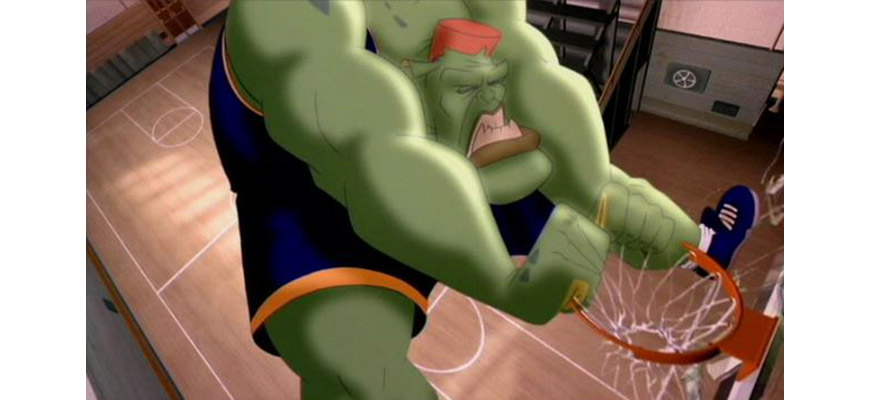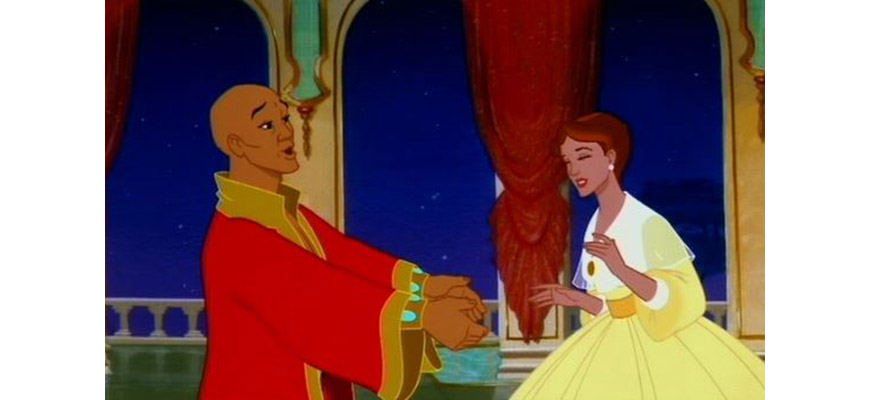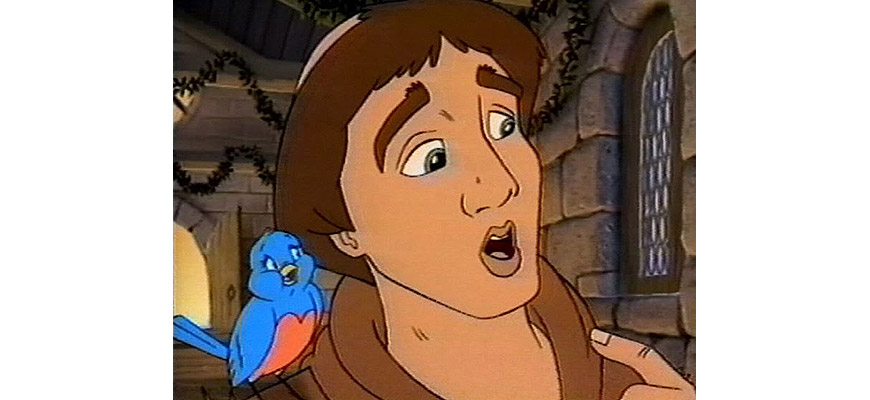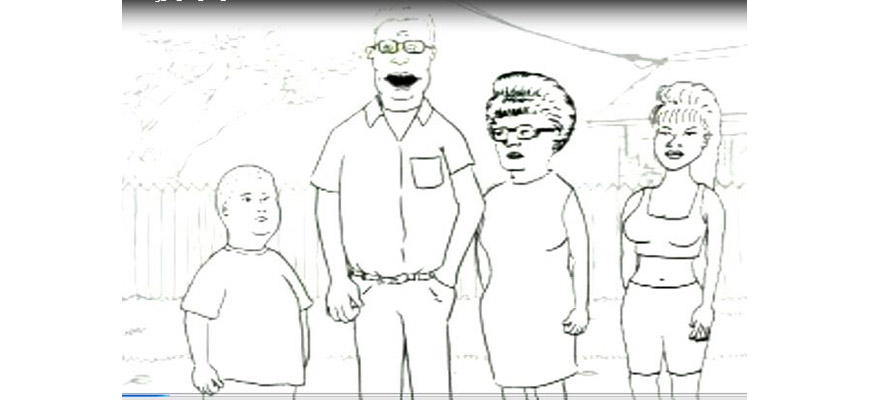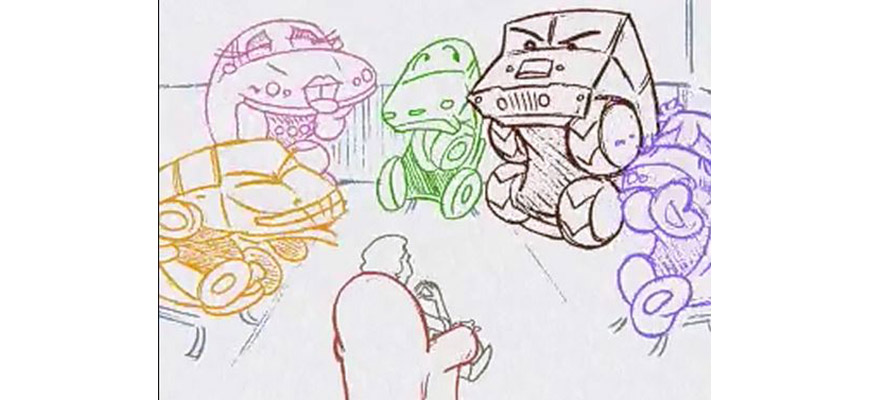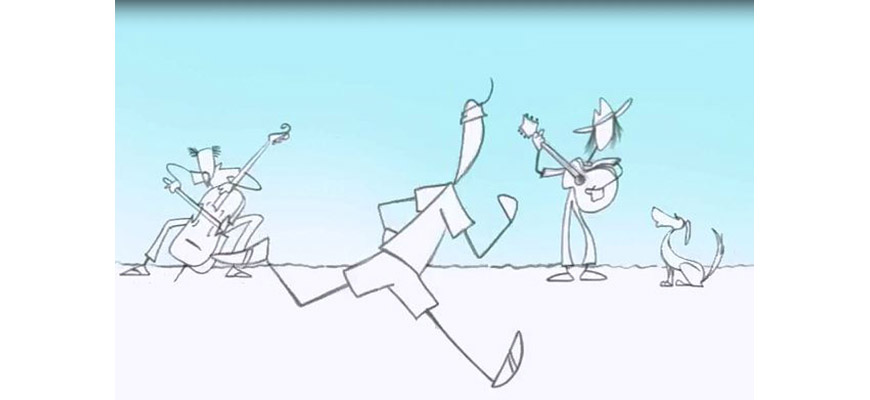 Character Posing & Layout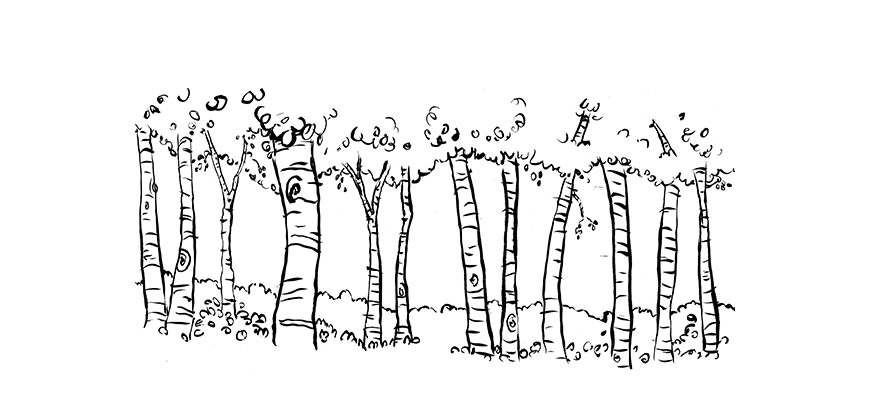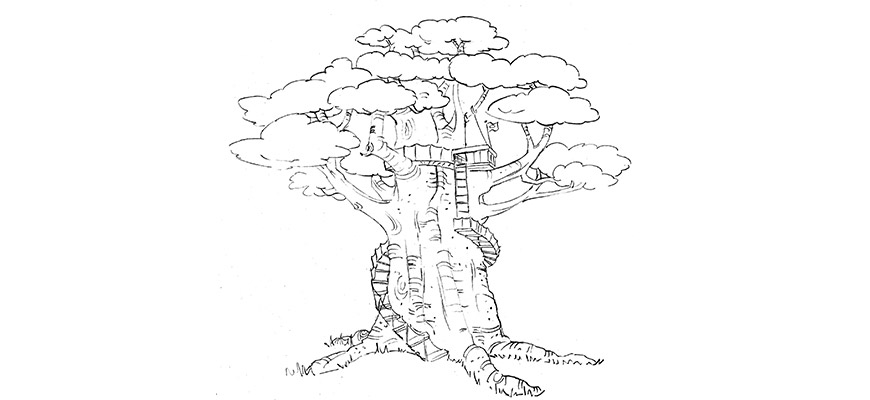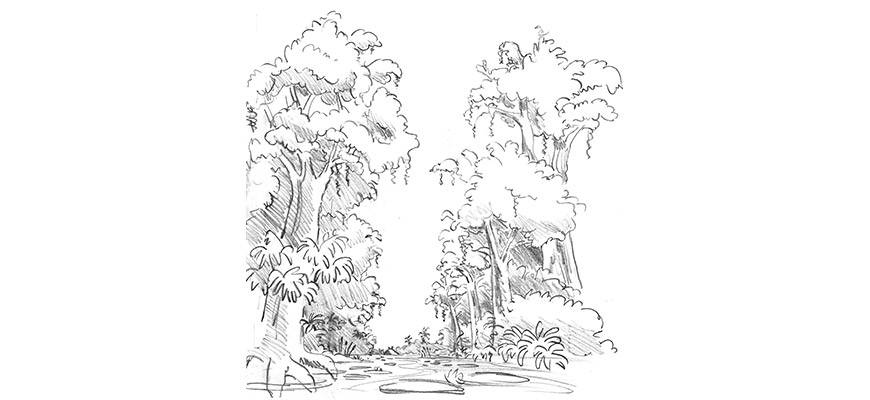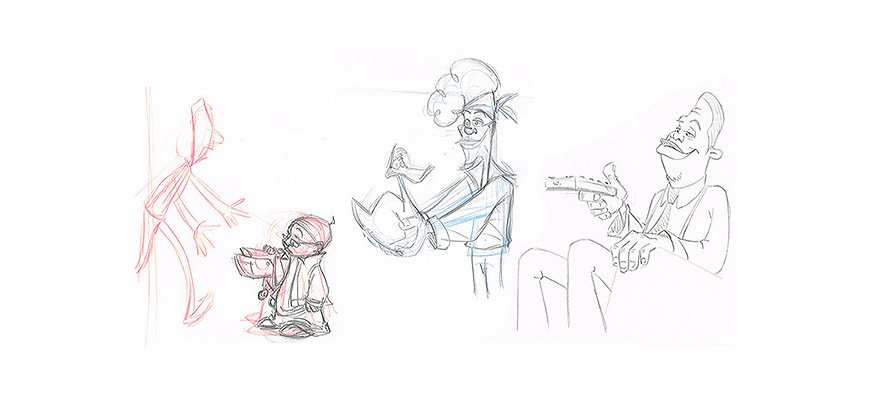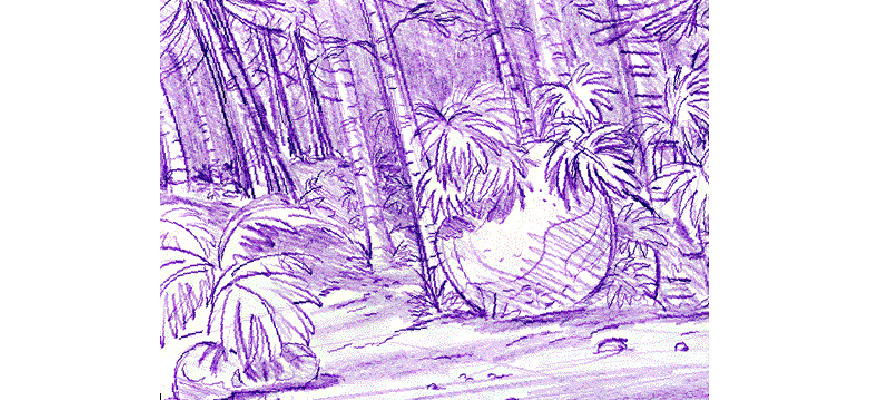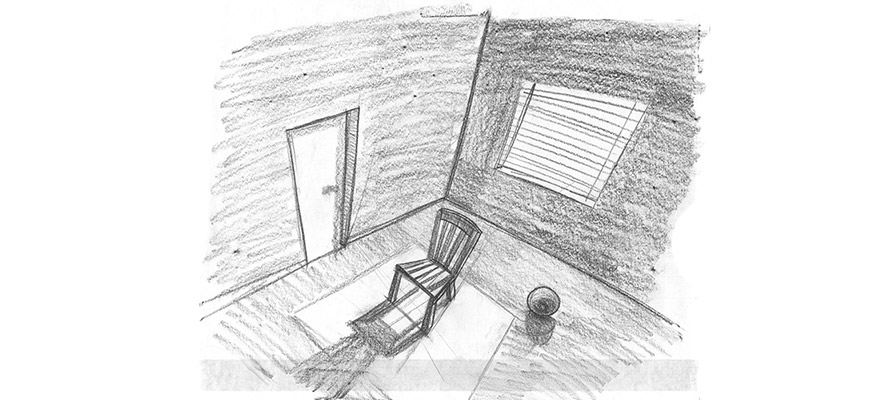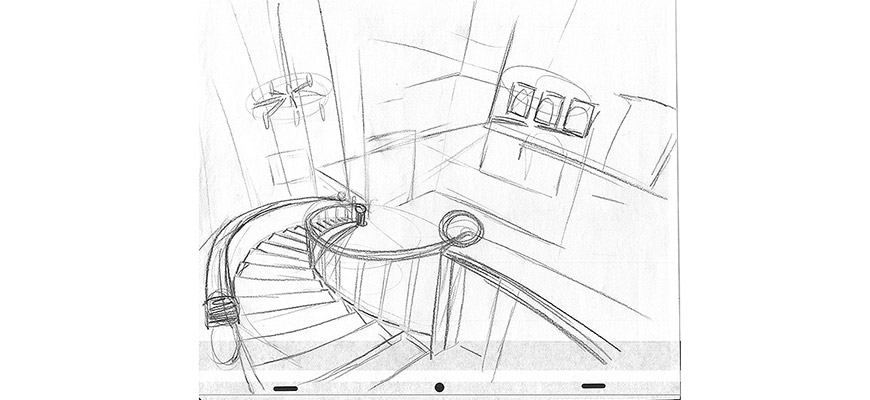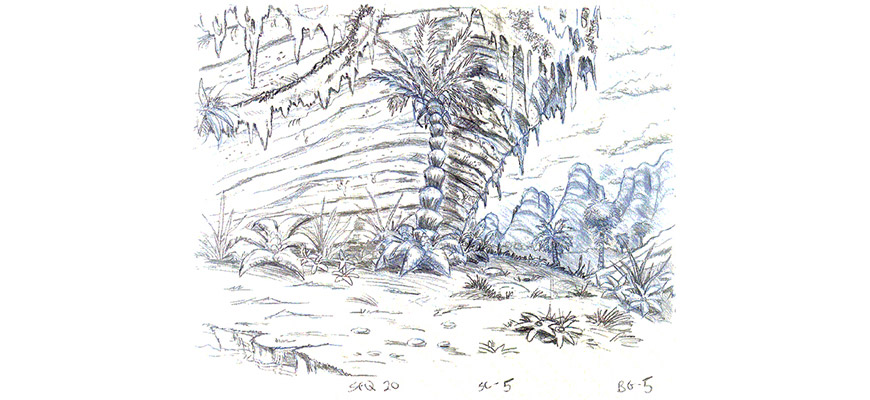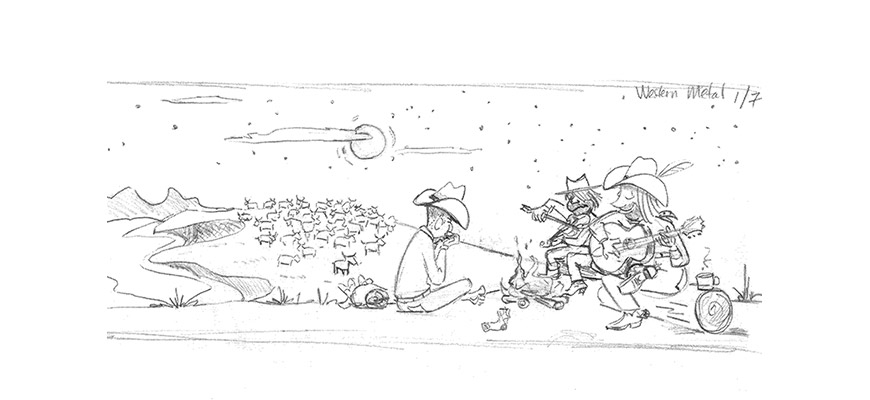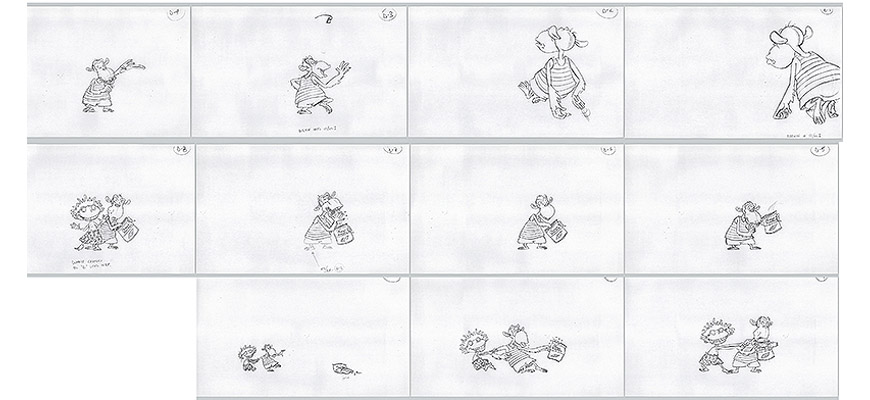 Storyboard
Below are a few sample storyboards, primarly drawn with pencil and paper. I've been using Toon Boom Storyboard Pro and TV Paint - I enjoy the all the nifty timesaving tools those program allows - plus, they do a great job with Animatics.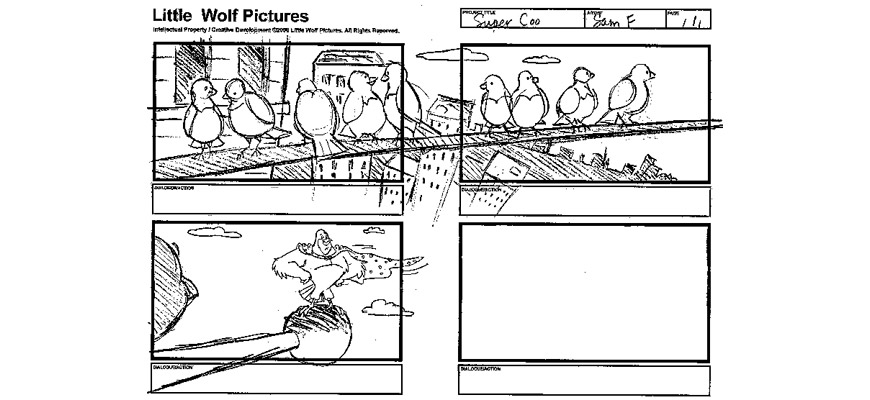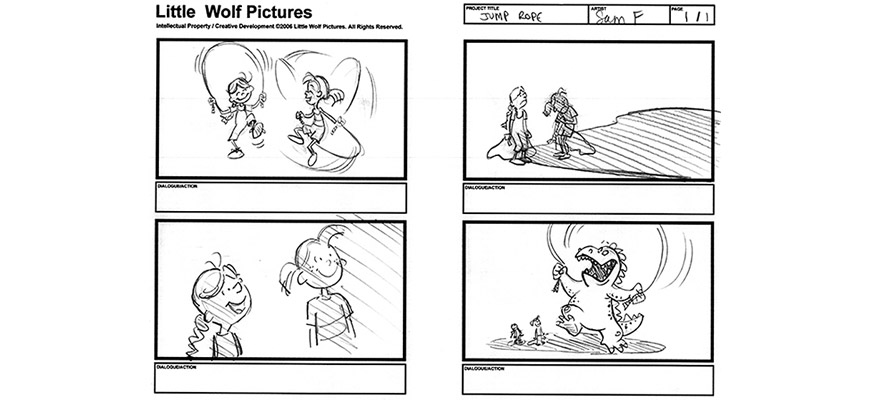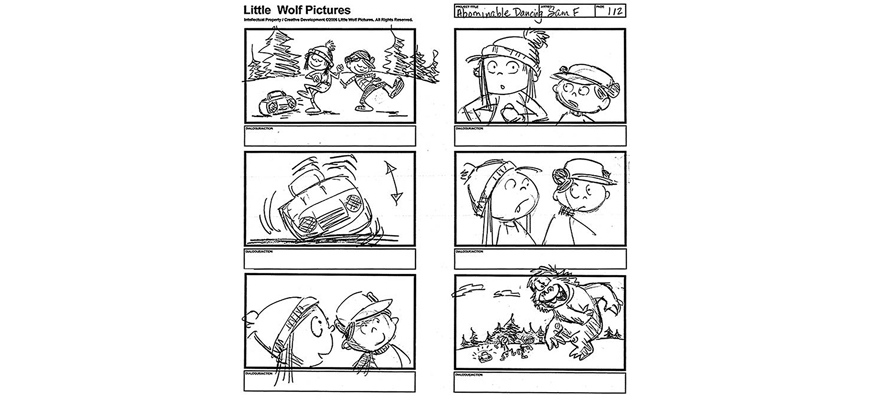 Garlic Gopher
Aside from the Indie project page, I have developed smaller ideas like the one below. I'm really excited about seeing this one animated!
Garlic Gopher © 2008 Sam Fleming. All Rights Reserved.
Hey Arnold
A sample from a "Hey Arnold!" episode for Nickelodeon.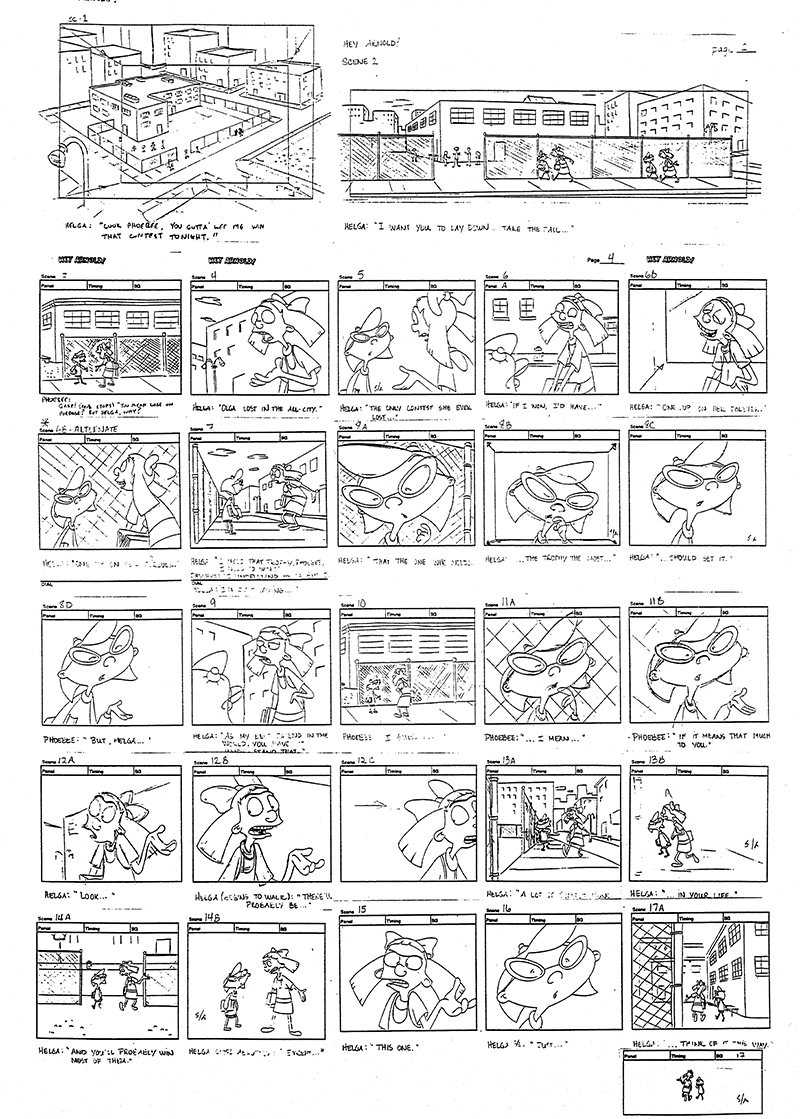 Pilots
This is a board for one of the many Pilots that I've been asked to produce. I worked with Eaglemont/Tryptych/PostModern, respectively, for about 3 months, delivering a fully-animated, live-action/animation concept piece. In addition to this, Eaglemont had me re-design the main characters for the Adventures of Riley, animated version.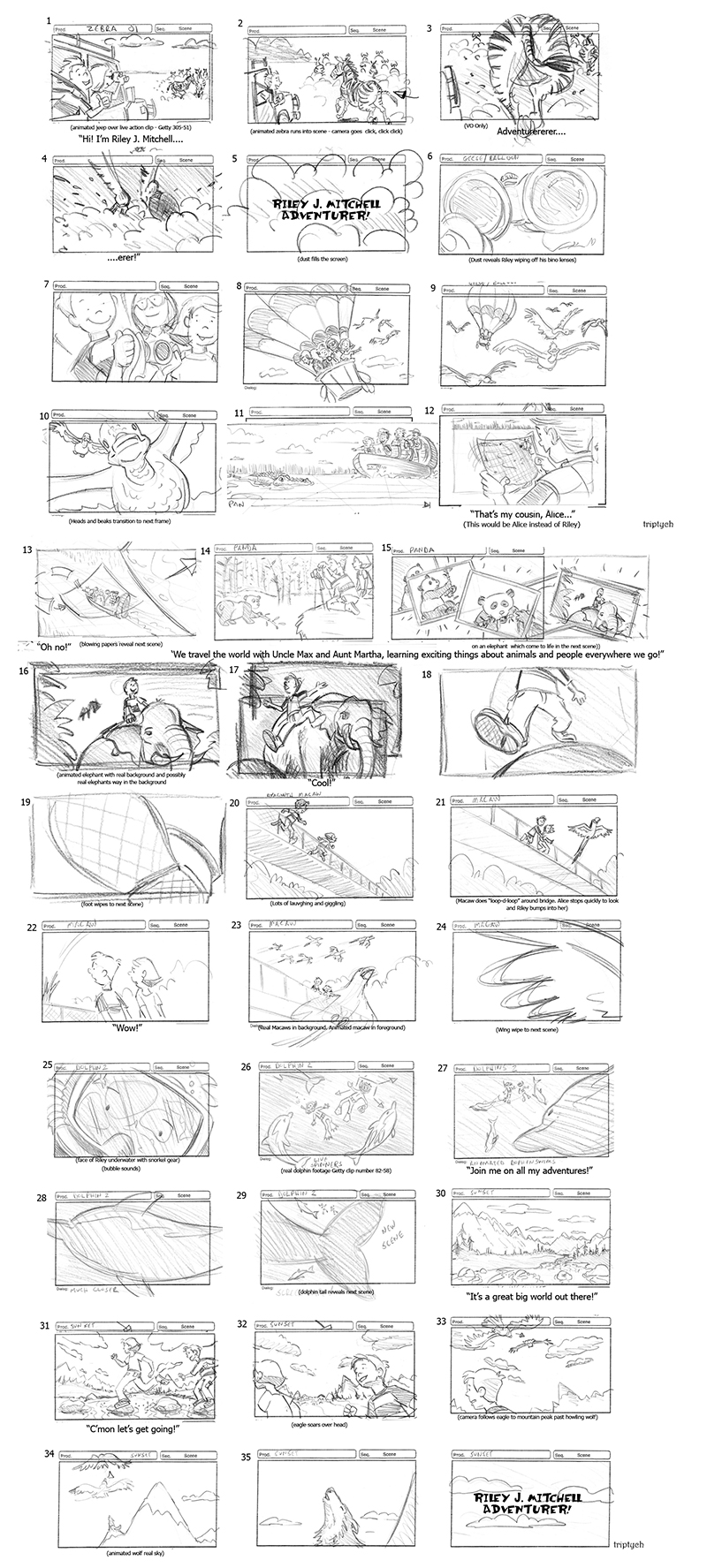 Toothpaste
Another silly "What If?" idea. What better way to encourage a kid to brush his teeth?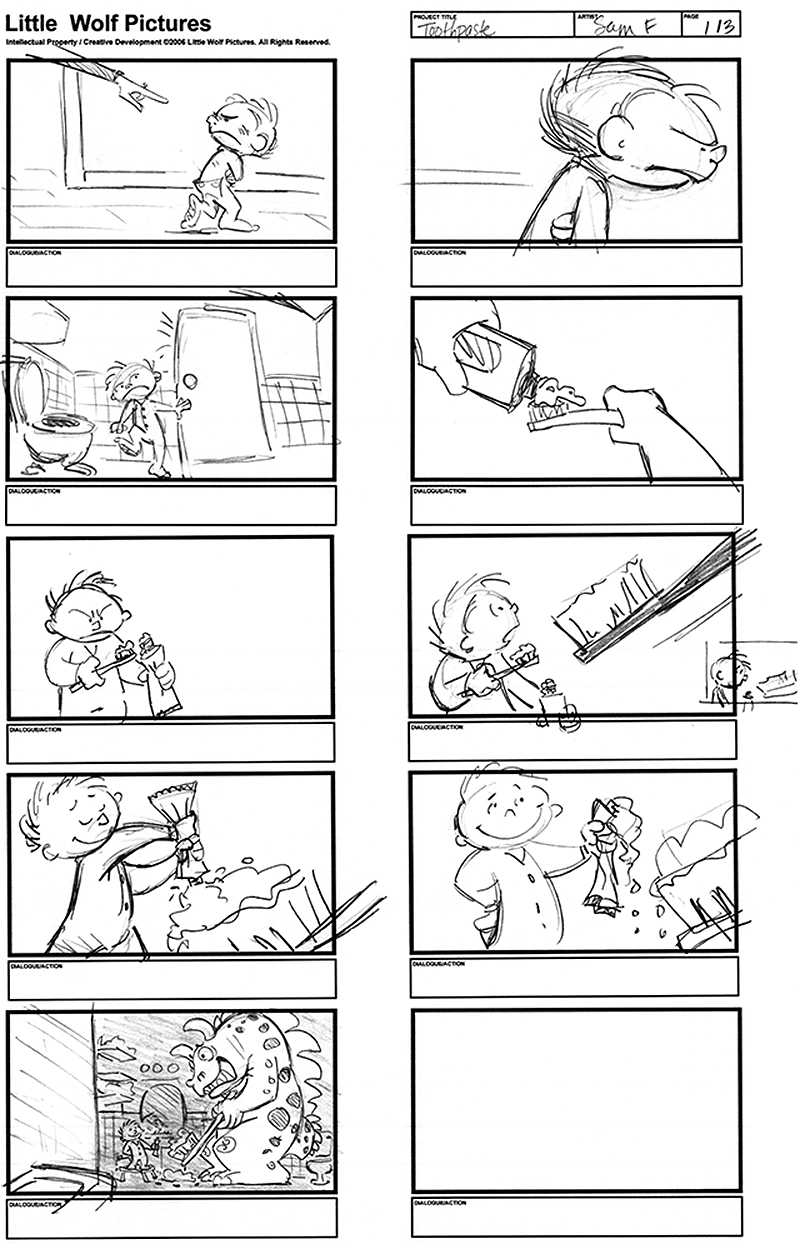 Toothpaste © 2008 Sam Fleming. All Rights Reserved.
Sustenance
This short-subject piece was produced as the INTRO for an Indie feature film called Sustenance. While not naming the company directly, the feature is about the shady practices of the Monsanto empire, through cellular manipulation of seeds. Though the main character, a kernal of corn, is very simple, the real challenge was to create a situation, whereby the audience has empathy for that single kernal of corn. In the final, animated version, we were able to do this convincingly.